Chimney Repairs Victoria BC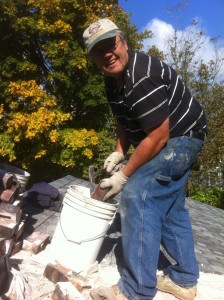 Any Chimney work is considered very dangerous and needs to be assessed and completed by Qualified Professionals with Worksafe BC approved Fall Protection Training.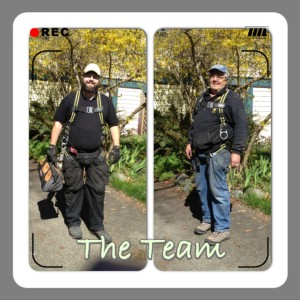 Note: Any Homeowner who hires untrained tradespeople without WCB coverage are liable for their safety and costs of their claim.
Cracked Chimney Crowns often go Undetected
This is an example of a deteriorated chimney crown with no raincaps or dripedge. Heat in flue liner has expanded flue and cracked the cement that was supposed to divert rain water away, Most chimneys deteriorate like this first, unnoticed by anyone, often for years We do chimney repairs Victoria BC and we have a long distance camera to check chimney tops easily..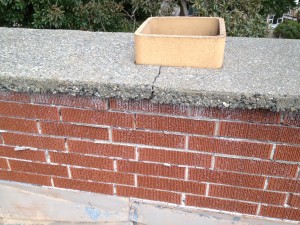 Chimney Repairs Victoria BC Area – Costs vs Value
We can almost always do a chimney repair rather than a tear down and rebuild. Our methods are very cost effective and provide a long term solution at approximately one third the cost of rebuilding a chimney.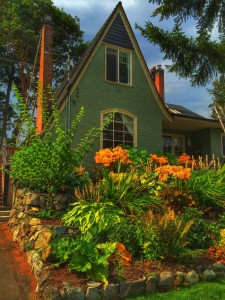 As well, the curb appeal of the home is generally increased about three times the cost of the Restoration so its a good investment!
Being certified bricklayers we of course can do rebuilds as well, should the circumstances warrant it and we often will give you both prices.
Stainless Steel Chimneys, Fireplaces and Wood Burning Stoves

We also, Inspect, Service and Install all Types of Metal Chimneys, Chimney Liners and Wood Burning Stove Repairs and Installations.


Our Service Area
We are proud to facilitate chimney repairs Victoria BC in the following locations: Victoria, Esquimalt, Oak Bay, Vic West, View Royal, Saanich, Saanichton, Brentwood, West Saanich, Central Saanich, North Saanich, Sidney
Langford, Colwood, Glen Lake, Bear Mountain, Highlands, Western Communities, Metchosin, Sooke, East Sooke
For further out areas like Shirley, French Beach, Jordan River, Port Renfrew – add mileage and travel time.
Southern Gulf Islands
And for the Southern Gulf Islands like Pender Island, Galiano Island, Mayne Island, Saturna Island, Salt Spring Island add mileage, ferry costs and travel time.
Our Local and Distance Consultation, Second Opinion, Pre Inspection Advisory Services
Do you have specific Smoke Problems, Chimney or Wood Burning System questions or Ideas?
– Local Victoria Area, BC, Canada, US or International Consultations –
– A quick consultation could save a larger problem down the road…
– We are able to make an appointment to consult with you by phone, text or email on a professional basis – $75 minimum charge for up to 1/2 hour
Skype or Face Time appointments also possible upon set up appointment and prepayment – Minimum $125 up to 1/2 hour
Call or text 1-250-418-5110 with Credit card number to arrange appointment – Paypal, Visa or Master Card accepted
Email chimneymeister@gmail.com
NOTE: We can also supply detailed custom shop drawings for specific Chimney Crown Flashing with Drip Edge, so you can have an effective and economical solution to many chimney problems made up in your local sheet metal shop. Cost based on consulting and drafting time and materials.
Visit my "CapitolcityDean" You Tube Channel for lots of Videos about Wood Stove Stoves, Chimney Repairs and Wood Burning Tips and Hints (as well as Gourmet Cooking Videos My Chef Partner Creates )