Victorian Fireplace Inserts
How many times we have seen home buyers saddened when they find out that the cute little Victoria fireplace insert they fell in love with is actually considered a fire hazard and is non-insurable. It's heartbreaking to see homeowners get so upset about their fireplaces, especially if they've designed a whole room around it. However, there is a solution! So, homeowners should read that log splitter review and find fireplace accessories because they really can have the fireplace of their dreams.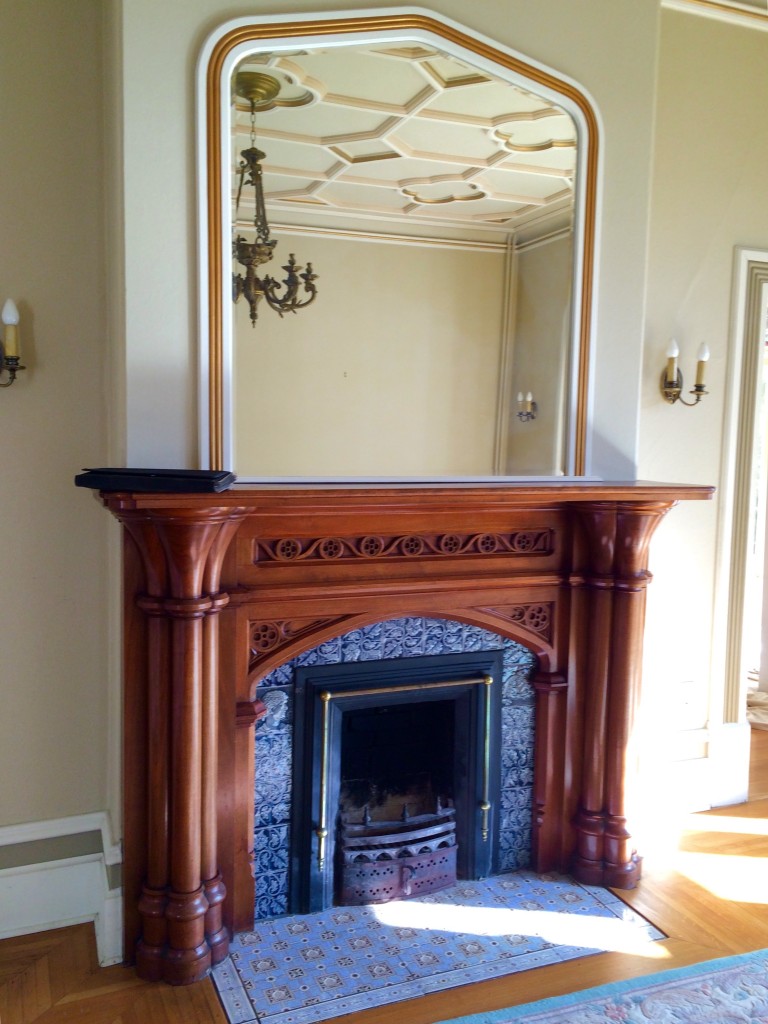 These cute little Victorian fireplaces almost always have no flue liner or no workable damper.
Many of these Victorian fireplace inserts are actually coal burning grates/inserts that have large openings behind them which collect creosote, leaves, bird nests or other combustible materials creating fire hazards in an non accessible area which in turn can ignite creosote and cause chimney fires. the unlined nature of the old eroded chimneys allow oxygen to enter the chimney structure and fuel an unwanted and dangerous chimney fire.
In addition to this they often have no clearances to combustible and are built touching framing or openings are too close to mantles and wood trims.
The best inspection for this type of fireplace would require inspection of framing proximities and will cost about $350
Pyrolysis of Combustible Materials
py·rol·y·sis
noun
decomposition brought about by high temperatures.
In the case of fireplaces with inadequate clearances to framing materials like these Victorian fireplace inserts. the inadequate clearances to framing heats combustibles up and lowers the point of ignition over time. So the argument we hear every day - that its been there a hundred years - is completely invalid due to this pyrolization process.
In some cases the solution is to install a modern fireplace insert and an insulated liner.
In other cases sealing the top and installing an electric insert or ethanol insert is possible. in still other cases a natural gas or propane insert may be a solution.
Roland von Schellwitz, B.Eng
Victoria BC's "Flue Guru"

WETT Certified Chimney Services
10 Years Successful Contracting and Trade Experience
Local "Owner Operator" Family Business Serving Greater Victoria BC

Trained by the late Dean Brandhagen, Master Tradesman ( Interprovincial RedSeal Journeyman Brick Mason since 1973, Journeyman Carpenter since 1988, Journeyman Concrete Technician)

WETT Certified Wood Heat Professional System Advisor, Inspector, Installer and Chimney Sweep

Engineering graduate: Systems Engineering UVic, 2004

Licenced – Worksafe BC – Insured – BBB
? Talk or Text 1 (250) 418-5110
WETT Certified Wood Burning Equipment Inspection Reports for Insurance or Building Permits

Masonry Chimney and Fireplace Updates, Cleanings Repointing, Rebuilding, Repairs or Removals

Wood Stove and Wood Burning Insert Repairs. Cleaning and Installations

Annual Chimney Cleaning Service Available

Chimney Liners, Flashings, Raincaps and Stainless Steel Chimney Repairs and Installations
Visit My Website https://flue.guru