Waterproofing Brickwork Chimneys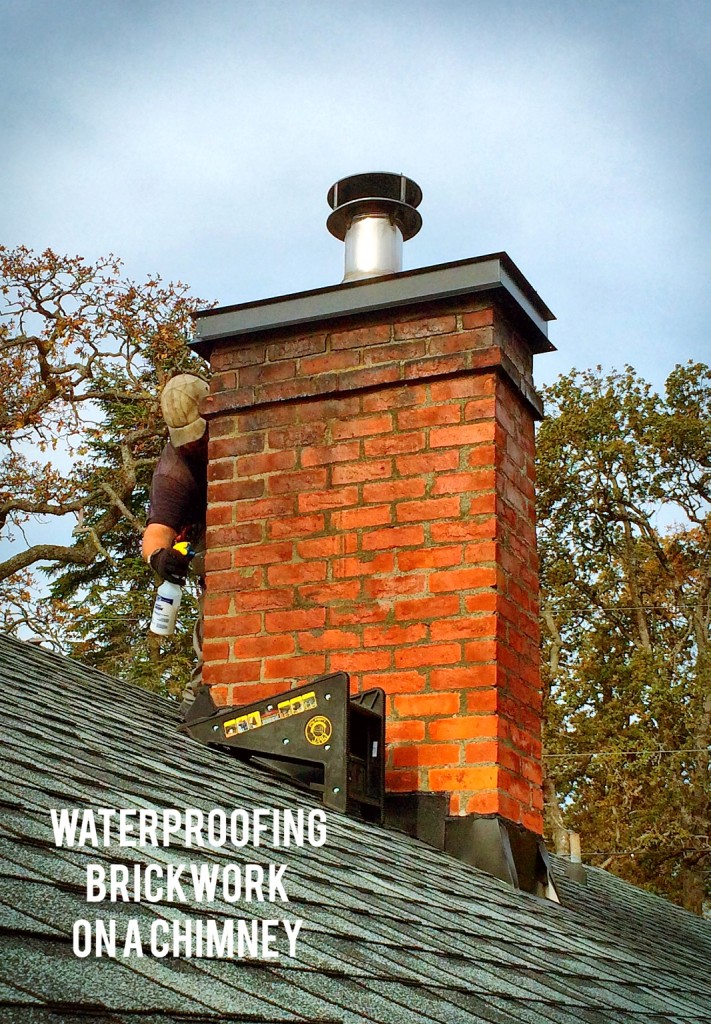 Brick Paver Sealer Concrete Chimney Sealing
We all know that the roof is the most vulnerable part of a property. It has to endure all the elements and the sheer size of it leaves it at a high risk of being damaged. This is why we contact roofing companies like Red Canyon Roofing (Learn More about them here) to check for damages and replace shingles after storms hit. However, no one really thinks about what they can do to help protect a property's chimney which can also be damaged by the elements. This is why we're going to be talking about sealants in today's article.
Waterproofing brickwork with concrete sealers which are coatings applied to concrete to protect it from erosion. They either block the pores in the concrete to reduce absorption of water and salts or form an impermeable layer which prevents such materials from passing.
Concrete sealing protects against erosion from rain water and protects the surface against oil and salt attack. Sealed concrete aids in keeping surfaces cleaner between washings, it repels water and impedes algae production.
Benefits of Brick Paver and Concrete Driveway Sealing and Waterproofing Brickwork
Prevents aging or erosion of the surfaces due to regular cleaning maintenance
Protects against the potential for surface cracking due to freezing-thawing of moisture in your masonry surface.
Makes the surface easier to clean
Types Of Brick Paver and Concrete Surfaces We Seal
We primarily seal chimneys, driveways, sidewalks, patios, retaining walls and paving stone. The surfaces that benefit most from sealing are exposed aggregate, regular concrete, and brick.
Type of Concrete Sealants
Depending on the surface requirements and your preferences, we choose the sealant that is most appropriate. If you want to learn more about which concrete sealer you should buy, check out Seal With Ease for reviews and tips. The two types of high-grade water repellent sealants to choose from are. It might also be useful to read some paver sealer reviews to get a better understanding of what is on the market that can help maintain your patterned brickwork.
natural and transparent, non-slip finish, solvent base
shiny "glazed" finish, acrylic based.

Based on the sealant chosen, flat surface protection can last between 2-5 years. You can find sealants for the job here.

Or our favorite Earth Friendly Product which penetrates deeply into concrete and masonry pores and gives up to 15 years service
Waterproofing Brickwork and Stone Chimneys
Based on the sealant chosen, flat surface protection can last between 2-5 years. Our water based sealant can last on vertical for 10 – 15 years.
---
Roland von Schellwitz, B.Eng
Victoria BC's "Flue Guru"

WETT Certified Chimney Services
10 Years Successful Contracting and Trade Experience
Local "Owner Operator" Family Business Serving Greater Victoria BC

Trained by the late Dean Brandhagen, Master Tradesman ( Interprovincial RedSeal Journeyman Brick Mason since 1973, Journeyman Carpenter since 1988, Journeyman Concrete Technician)

WETT Certified Wood Heat Professional System Advisor, Inspector, Installer and Chimney Sweep

Engineering graduate: Systems Engineering UVic, 2004

Licenced – Worksafe BC – Insured – BBB
? Talk or Text 1 (250) 418-5110
Annual Inspections and Cleaning
Since 1 in every 7 House fires is caused by a wood burning appliance – BC Fire Code and most Insurance Companies Require

Annual Inspections & Cleanings

on Wood Burning Devices.
Our Chimney Sweep Service
Draft Problems
Building Depressurization Inspection for Draft Issues to determine how your building competes for draft Starts at $180 Book Now
Draft Inducers for Wood Stoves and Fireplace Inserts for poor drawing basement and outside "cold" chimney installations Contact for quote

Key Dampers for Installations with too much draft

Contact for quote

Stove Door Gaskets

Contact for quote

Combustion Air Intake Vents

Contact for quote

Chimney Sealing to prevent expensive Heat Loss and water or critter entry

Contact for quote
Repairs and Upgrades
New Equipment Installations
Wood Burning Accessories
Weather Proofing