Chimney Fire Victoria BC
Proudly Serving the Greater Victoria BC Area – Saanich, Saanichton, North Saanich, Sidney, Sooke, East Sooke, Metchosin, Colwood, Langford, Highlands, View Royal, Esquimalt, Oak Bay  British Columbia.
We Can Provide
Chimney Inspections  after Chimney Fire to Ascertain Usability and Damages
Removal of cracked Clay Flue Liners and Liner replacement
Cleaning of Glazed or Honeycombed Creosote
Replacement of Chimney or Chimney Liners as Necessary
Creosote is formed and deposited hidden in a chimney flue in several ways:
burning wood with a moisture content over 20% – Optimum is between 12 and 20%
burning wood with high resin content like yellow cedar
burning cold smoldering fires
Make sure you have a good bed of coals before adding larger firewood pieces
Do not smolder fires overnight
Use a Stove Thermometer to better manage your creosote accumulation
chimney has no rain cap allowing rain to cool smoke
flue is larger than the source ie, 6″ stove outlet to 6×9″ or 12×12″ flue which creates a depressurization and rapid cooling  of gases to form creosote deposits.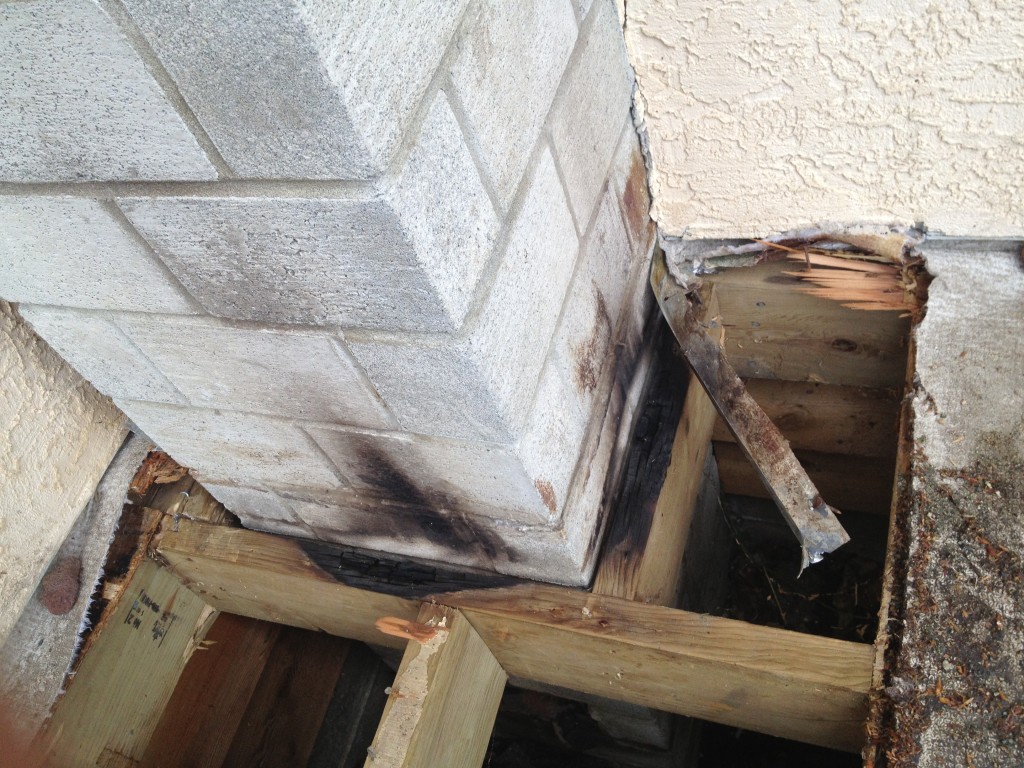 The rules are a "wood burning fireplace chimney must be inspected annually and cleaned as necessary."
If you are burning cold fires or wet, resin high wood you may need to clean your stove chimney weekly. That is how fast creosote can build up.
How much is too much creosote? 1/4″ or more glazed creosote can cause serious problems if it ignites creosote is like steam, it can expand up to a thousand times its size when burning and create a plug in the chimney flue or liner.
After a chimney fire has been discovered and extinguished with foam or a chemical fire extinguisher the first step is to call a certified chimney sweep to clean up and assess the damages, then outline a chimney fire restoration plan.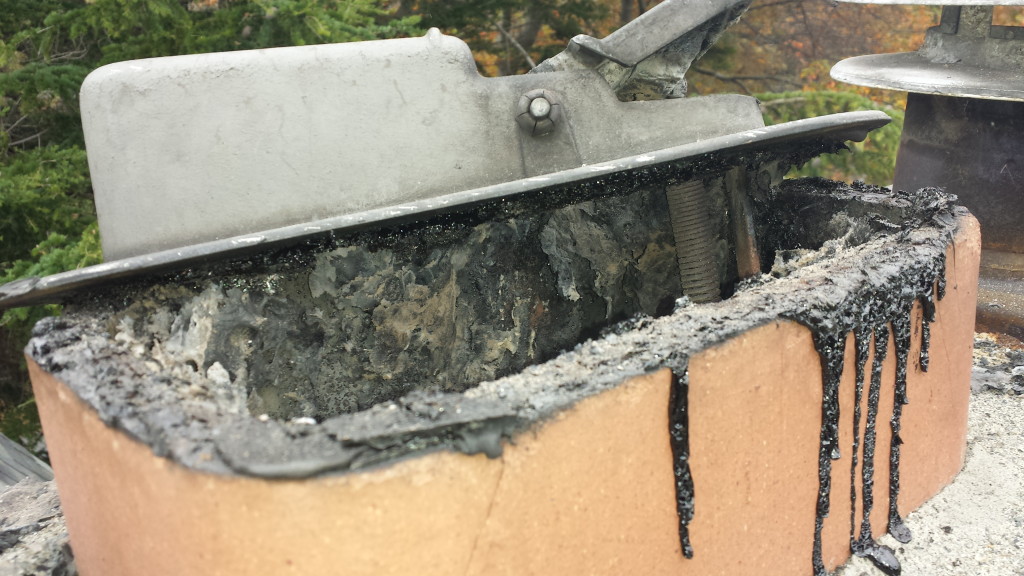 WETT Certified Chimney Sweep, Maintenance and Repairs in Victoria, Oak Bay, Saanich, East Sooke, Sooke, Colwood, Esquimalt, Langford, Sidney, Vic West, View Royal, Saanichton, Brentwood, North Saanich, Metchosin and area.
Save a  Disastrous Fire by Testing your Firewood Moisture Content
Check your Firewood Moisture Content – 12-20% is best
We usually carry a stock of reasonably priced moisture meters  in our service vehicle!
---
Roland von Schellwitz
Victoria BC's "Flue Guru"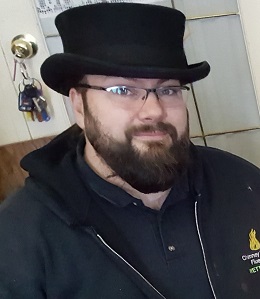 WETT Certified Chimney Services
12 Years Successful Contracting and Trade Experience 
Local "Owner Operator" Family Business Serving Greater Victoria BC
Systems Engineering Graduate, HVAC and building automation control system developer.
Trained in trades by Dean Brandhagan, a Master Tradesman – Interprovincial RedSeal Journeyman Brick Mason since 1973, Journeyman Carpenter since 1988, Journeyman Concrete Technician
WETT Certified Wood Heat Professional Inspector, Installer and Chimney Sweep
Licenced – Worksafe BC – Insured – BBB
​ Talk or Text 1 (250) 418-5110
Annual Inspections and Cleaning
Since 1 in every 7 House fires is caused by a wood burning appliance – BC Fire Code and most Insurance Companies Require 

Annual Inspections & Cleanings

on Wood Burning Devices.
      Our Chimney Sweep Service
Draft Problems
Building Depressurization Inspection for Draft Issues to determine how your building competes for draft Starts at $180 Book Now
Draft Inducers for Wood Stoves and Fireplace Inserts for poor drawing basement and outside "cold" chimney installations Contact for quote

Key Dampers for Installations with too much draft 

Contact for quote

Stove Door Gaskets 

Contact for quote

Combustion Air Intake Vents 

Contact for quote

Chimney Sealing to prevent expensive Heat Loss and water or critter entry 

Contact for quote
Repairs and Upgrades
New Equipment Installations
Wood Burning Accessories 
Weather Proofing